Protecting your Business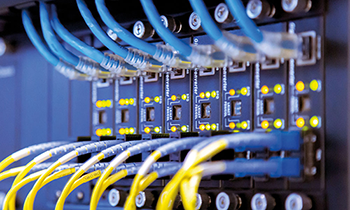 We provide fast and reliable data cabling installations & switches / routers. By using the fastest cables in the market place can improve the performance of your employees allowing them to work faster and efficiently. Our team specialises in the installation and maintenance of security and data cabling.
LAN / Ethernet Data Cabling uses twisted copper wires and as networking has advanced over the years, copper data cabling have revolved; Cat6, 6a & 7 where as Cat 5e is the most common data cable which is suitable for voice and data. Copper data cabling offers a cost-effective alternative compared fibre optic cables. Utilising glass fibres to transmit data at high speeds, fibre optic cables are suited for businesses looking for fast, high bandwidth, data transfer over bigger distances.
CCTV Installations, Servicing and Maintenance
We install, service and maintain CCTV systems to protect retail, leisure and commercial properties adopting the latest technology and equipment. Whether you need a single camera or multiple camera systems, System Electrics can provide a security solution that perfectly suits your requirements. With the latest network enabled DVRs (Digital Video Recorders) technology allows you to monitor your premises remotely via the internet.
Our surveillance CCTV camera equipment is sourced directly from industry-leading brands such as Hikvision, Samsung and Axis, this is to ensure your premises are being recorded by stable high-quality CCTV systems that can be trusted.
We can provide a FREE site survey to ensure that the CCTV equipment meets your specification and delivering value for money.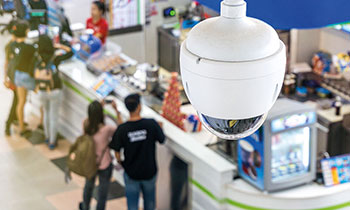 We install intruder alarms that utilises the GSM network for remote signalling when disturbances occur that is supported by an app for Android and iOS devices that allows you to monitor your premises.
Intruder alarms can save against insurance premiums meaning that the an intruder alarm can be a long-term investment and self-liquidating.
Our intruder alarms are certificated to the current European standards; BS EN 50131 and graded according to the latest compliance requirements, by using current technology. By ensuring this, your insurance company will approve the system as well as the system meeting your local Police Policy on intruder alarm requirements ensuring that it qualifies for a police response upon activation.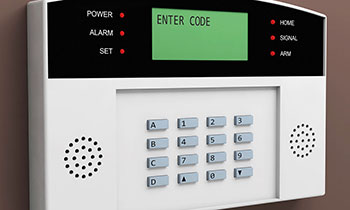 Door control systems is a dependable device that protects your business and confidential assets. We can design an access control solution that allows employees and visitors get to where they are needed at the desired times and avoiding unauthorized access to restricted areas.
We can provide multiple options to operate your access control system. Depending on your requirements, we can install a web-based
management app, which can manage your access system. This solution is ideal buildings with multiple doors that wants to adopt restricted areas.
We can manage your user database, control door lock schedules, and deliver periodic activity reports. These door control solutions can benefit a business which has a high turnover of users on a day to day basis and track their movements.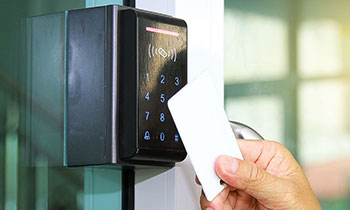 Picking the correct fire alarm system that suits your business requirements can be complexed at times. We can guide you through the various fire alarm systems available in the market place alongside different mechanism of fire detection and legislation. Once the appropriate fire alarm protection equipment has been installed consideration should be made about monitoring your premises during out of working hours. We can make recommendations for local monitoring services
Emergency lighting can save lives by guiding people to a safe exit when the main lights have failed. With various options of emergency lighting available in the market place, we can provide advice what system would suit best for your premises.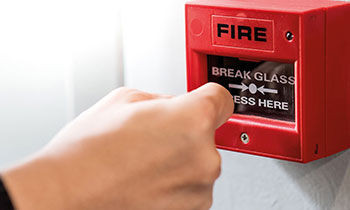 Electrical Inspection and Testing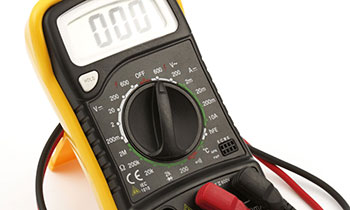 We provide electrical inspections and testing on commercial premises inspecting the current condition of an existing electrical installation ensuring that it meets the national safety standard for electrical installations. Electrical wiring depreciates over time and an inspection ensures that the safeguard of users remain in a safe environment. It is recommended that an Electrical Inspection is carried out every 5 years for commercial premises. This can either consist
of a 100% inspection every 5 years or broken down to inspections of 20% per annum.
By adopting annual inspections ensures that wiring is checked once a year for faults.
Electrical tests will be in compliance of BS 7671 - the national safety standard for electrical installations by providing an electrical installation condition report (EICR) or periodic inspection report (PIR) as part of the inspection.